Military Members Ask: How can I prepare for an upcoming PCS move?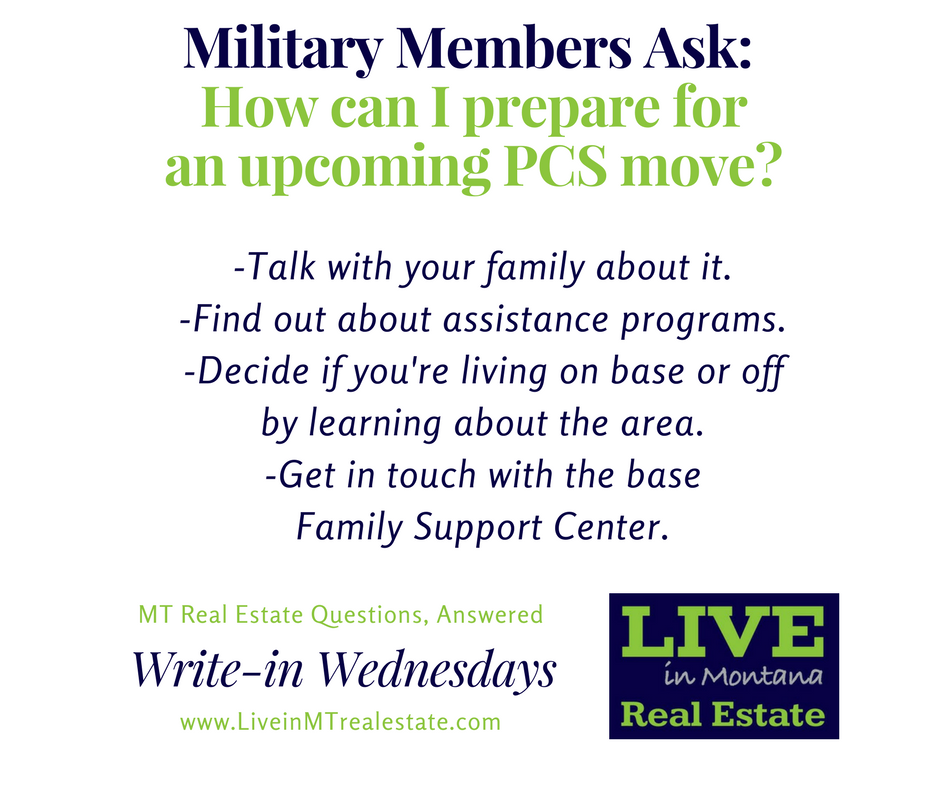 -Talk with your family about it.
-Find out about assistance programs.
-Decide if you're living on base or off by learning about the area.
-Get in touch with the base Family Support Center.
As Military Relocation Specialists, Lynn Kenyon and Brad Laue are here to help you. Moving to Montana and joining the Malmstrom base or leaving Montana and selling your home are big transitions for you and your family. We're here to help guide you through it and relieve some of the stress that might accompany your PCS move. Reach out with questions via text, call or email.
Online resources: