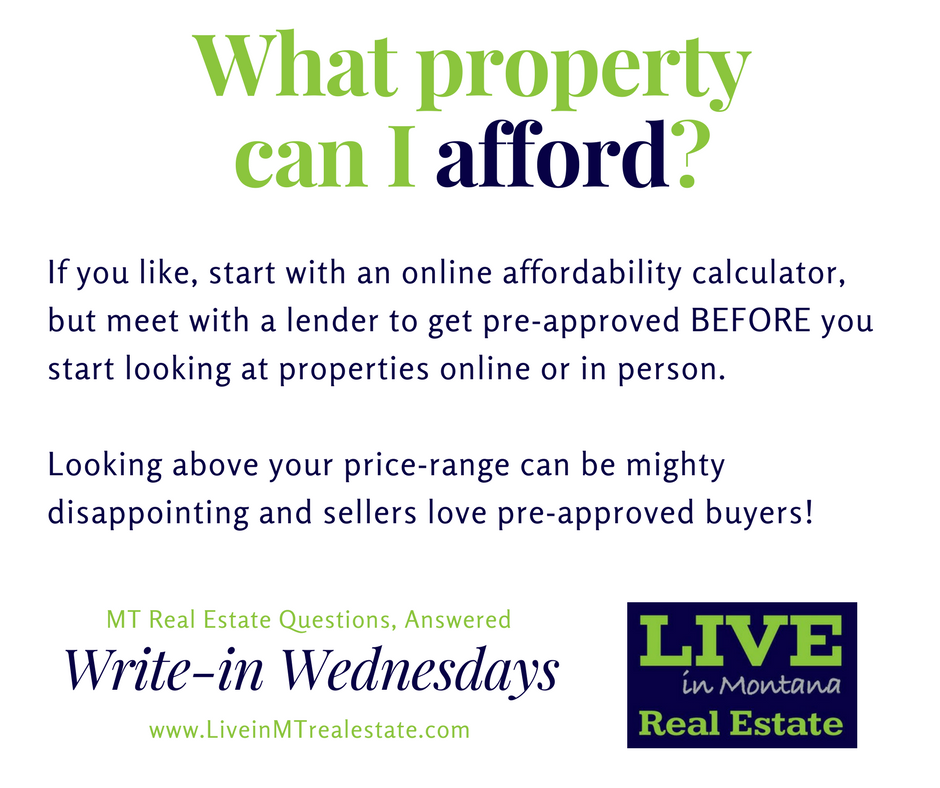 Question: What Montana property can I afford?
The short answer: Get Pre-Approved!
If you like, start with an online affordability calculator, but meet with a lender to get pre-approved before you start looking at properties online or in person. WHY: Because looking above your price-range can be mighty disappointing AND sellers LOVE pre-approved buyers!
SEND US YOUR QUESTIONS
Call, message us on Facebook, or write them in the comments. We'll get back to you with answers as soon as we can, and we may even share it during Write-In Wednesdays!
Miss a Write In Wednesday post? Check out all of our posts on the Live in MT Pinterest board.
#liveinmt #realestatequestions #mtrealestate #realestatetruth #homebuying #questionsbuyersask #writeinwednesday