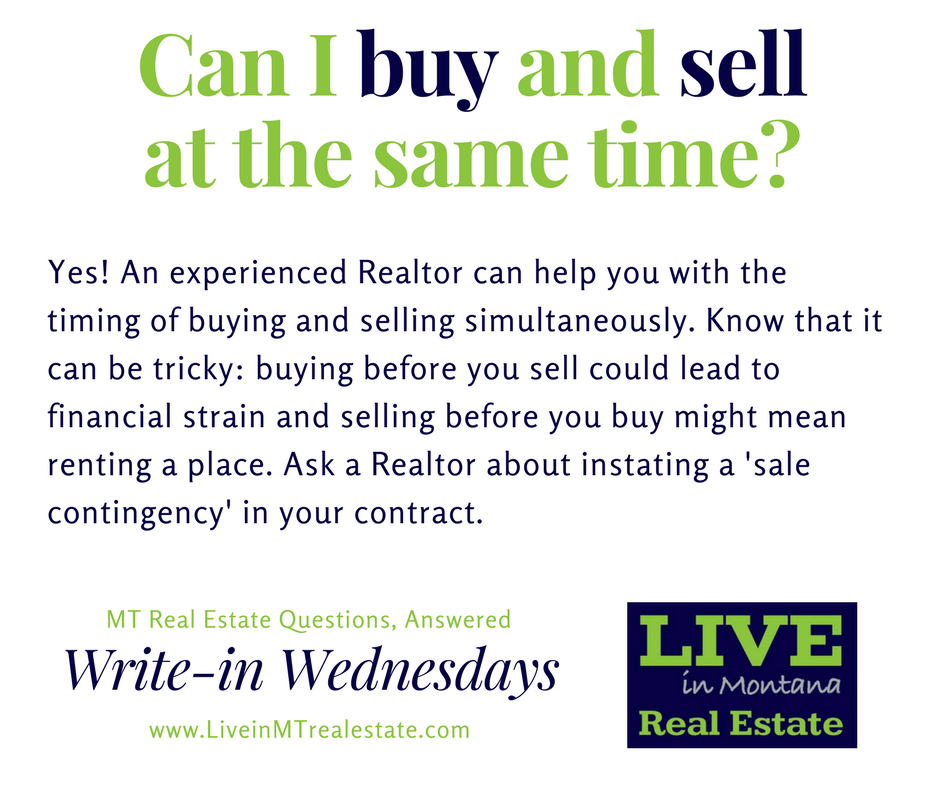 Question: Can I buy and sell at the same time?
The short answer: Yes!
An experienced Realtor can help you with the timing of buying and selling at the same time. It can be tricky; buying before you sell can lead to financial strain and selling before you buy could mean renting temporarily. Ask a Realtor about instating a 'sale contingency' in your contract.
SEND US YOUR QUESTIONS
Call, message us on Facebook, or write them in the comments. We'll get back to you with answers as soon as we can, and we may even share it during Write-In Wednesdays!
Miss a Write In Wednesday post? Check out all of our posts on the Live in MT Pinterest board.
#liveinmt #realestatequestions #mtrealestate #realestatetruth #homebuying #questionsbuyersask #writeinwednesday