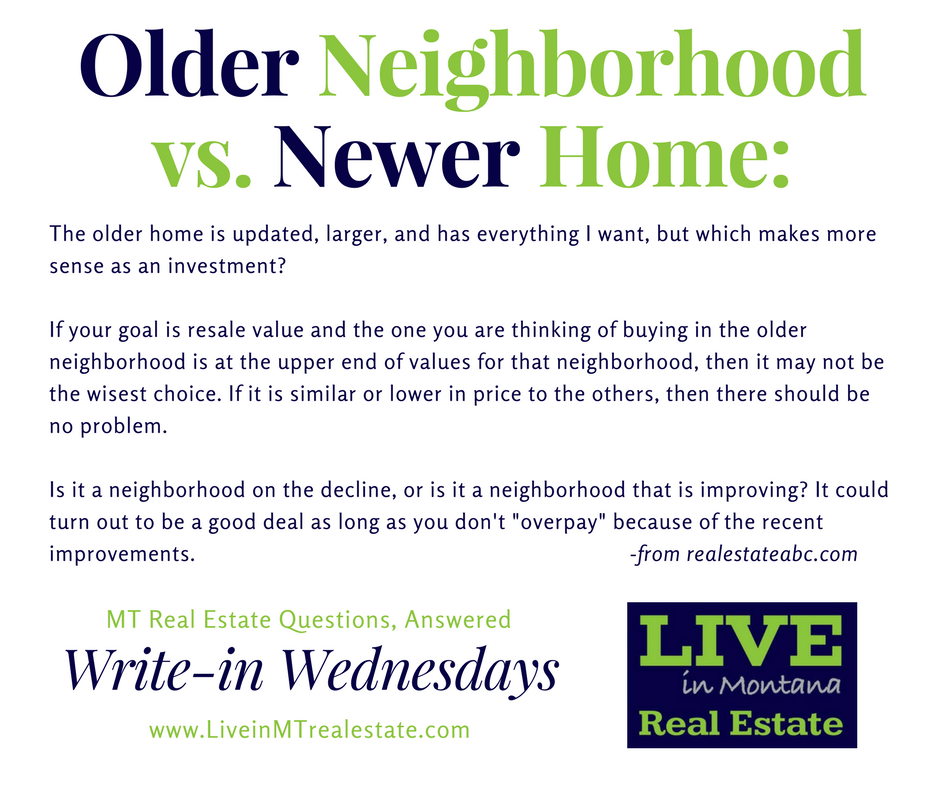 Question: Which is a better investment, an older home or a newer one?
The short answer: It depends on how soon you intend to sell and how the current value compares to that of its' neighbors.
When the goal is to purchase property for resale, one at the upper end of values for the neighborhood may not be the best choice. A property similar or lower in price might be a better consideration. It all depends on your specific goals, however, so be sure to consult with a licensed agent about property values.
SEND US YOUR QUESTIONS
Call, message us on Facebook, or write them in the comments. We'll get back to you with answers as soon as we can, and we may even share it during Write-In Wednesdays!
Miss a Write In Wednesday post? Check out all of our posts on the Live in MT Pinterest board.
#liveinmt #realestatequestions #mtrealestate #realestatetruth #homebuying #questionsbuyersask #writeinwednesday #tidbit