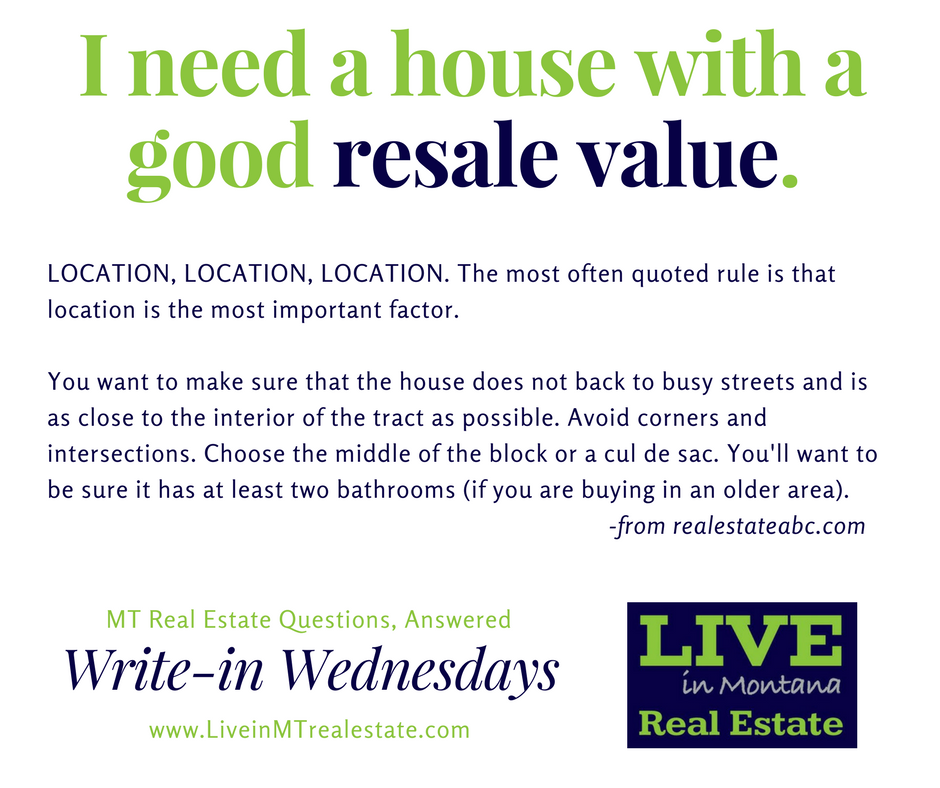 Question: I need a house with a good resale value.
The short answer: Location, location, location.
While trying to anticipate a good resale value is good thinking, it isn't always possible. Even great Realtors aren't able to see into the future. Determine what your needs are and choose a property that meets as many of those needs as possible.
SEND US YOUR QUESTIONS
Call, message us on Facebook, or write them in the comments. We'll get back to you with answers as soon as we can, and we may even share it during Write-In Wednesdays!
Miss a Write In Wednesday post? Check out all of our posts on the Live in MT Pinterest board.
#liveinmt #realestatequestions #mtrealestate #realestatetruth #homebuying #questionsbuyersask #writeinwednesday #tidbit