Happy World Compliment Day! It's always makes someone feel good when they receive a sincere compliment.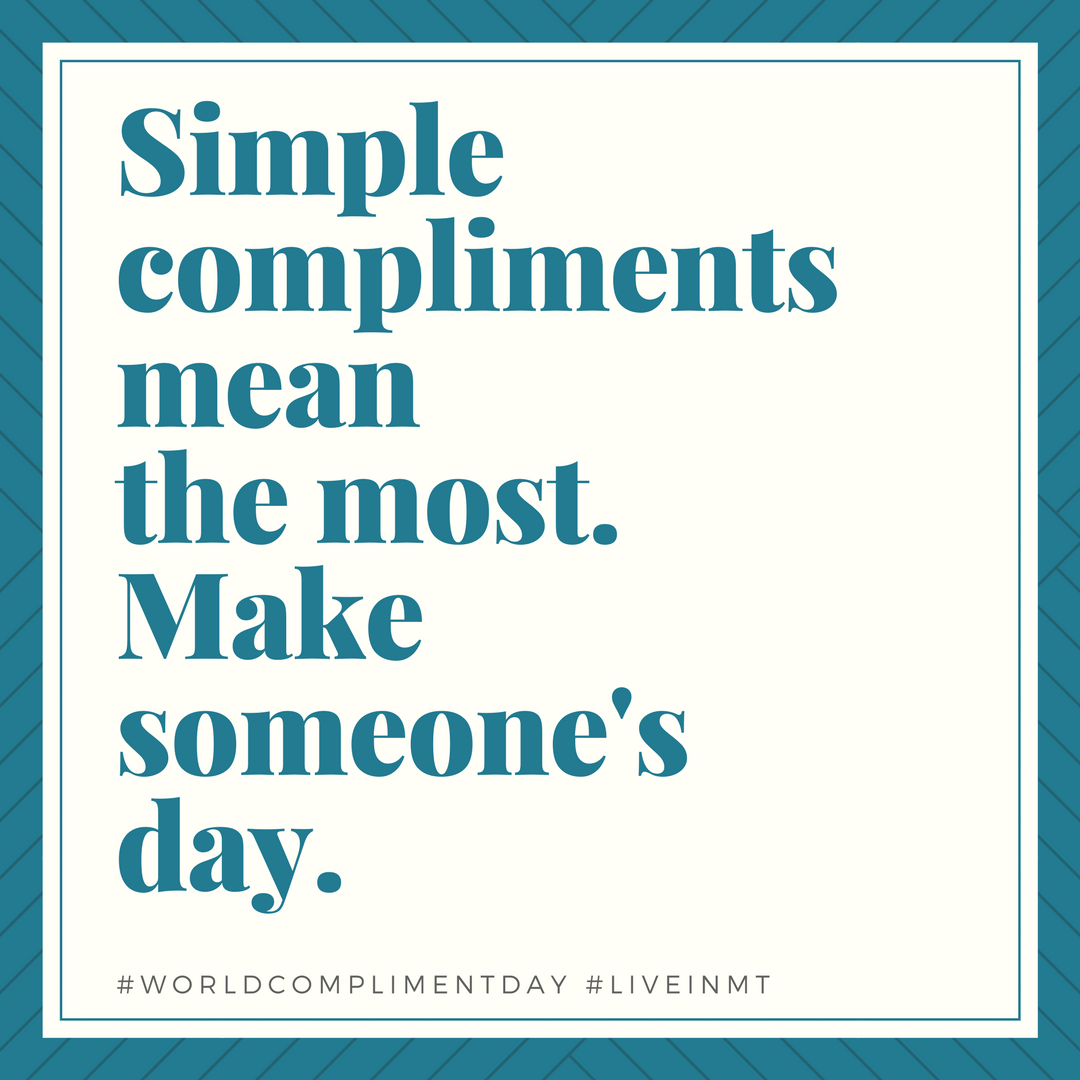 Here are some compliments you can give someone about their home:
1. What a lovely entryway.
2. Your countertops are great with the wall color.
3. The guest bath is so tidy.
4. Your living room is comfortable.
5. The kitchen seems like a nice place to cook a meal.
6. This home seems like a cozy place for entertaining and gatherings.
7. What a nice light fixture. It brings the right ambiance to the space.
8. What a convenient location.
9. I like the size of your home.
10. I noticed that your home...
What compliments have you received about your home? Did you give any compliments to any one that they had a big reaction to? Share your stories with us in a comment or on social media using #liveinmt #worldcomplimentday