Live in Montana Real Estate helps historic Inn find new owner, remodel coming

Augusta, MT, July 17, 2017– Live in Montana Real Estate firm continues to help grow the local economy with the recent sale of The Bunkhouse Inn.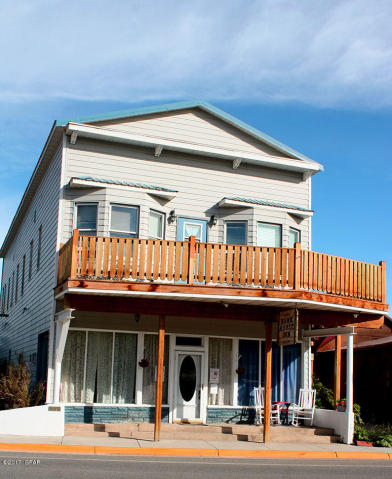 "We're excited that we could help the previous owners with the speedy sale of their Inn," says Owner and Broker, Lynn Kenyon, noting that the growing firm was able to sell the historic property in a mere 98 days. Live in Montana Real Estate also represented the buyers of The Bunkhouse Inn during the recent transaction.
"The Bunkhouse Inn will be in good hands with the new owners, who are looking forward to serving the people visiting Augusta," says Kenyon.
The Inn is now locally owned by Donna Hartelius. Hartelius is planning some major remodeling, to include the addition of a bathroom and offering rooms with private baths. "New owner's, new experience!" Hartelius enthusiastically states.
She also owns Healthy Horizons, in Great Falls, MT and will be offering products at The Bunkhouse Inn.
The Bunkhouse Inn was moved from Gilman, MT in the early 1900's. The building retains much of its original charm. Hartelius intends to enhance that history with improvements to the building.