Did you know this about Montana's history?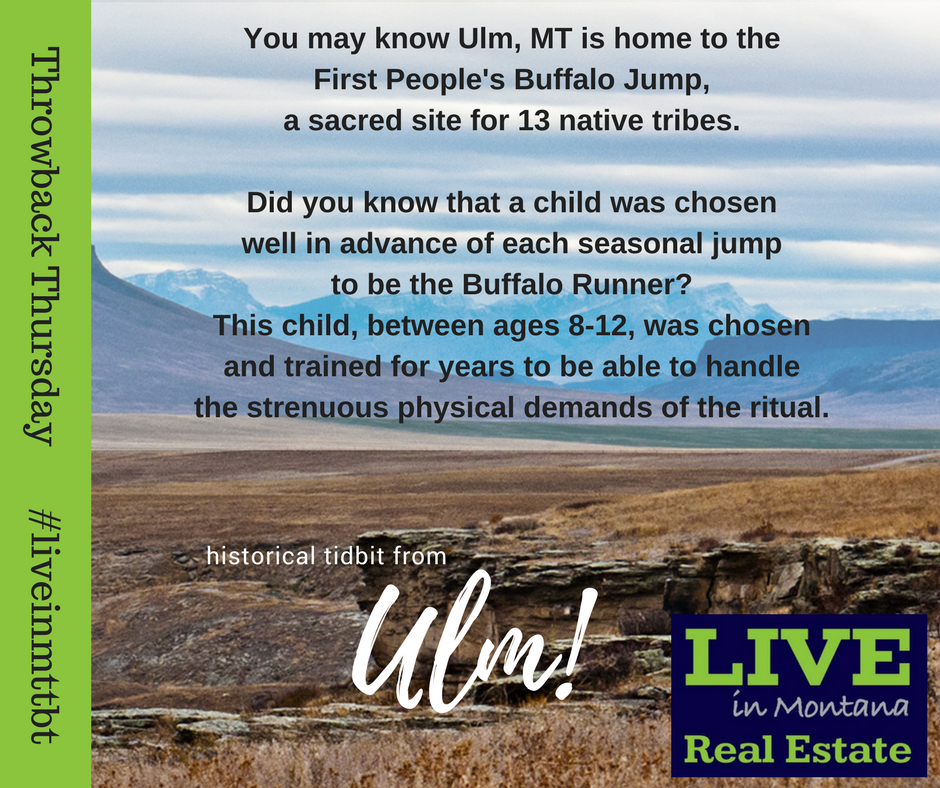 You may know Ulm is home to the First People's Buffalo Jump, a sacred site for 13 native tribes. Did you know that a child was chosen well in advance of each seasonal jump to be the Buffalo Runner? This child, between ages 8-12, was chosen and trained for years to be able to handle the strenuous physical demands of the ritual.
The First People's Buffalo Jump State Park has regular Walk and Talk events sharing this and other related historical information. Montana has such a rich and varied history! There are so many interesting things to learn about life in the Big Sky state.
Click here to search for your Ulm, MT property!
#liveinmttbt #ulmmt #montanahistory #historyofmontana #mthistory #historytidbit #liveinmt #firstpeoplesbuffalojump #bravery #sacred