Mary Fields: Former Slave, Pioneer Woman, Certified Badass

The city of Cascade Montana is home to the infamous Stagecoach Mary. You may have heard of her before, but did you know: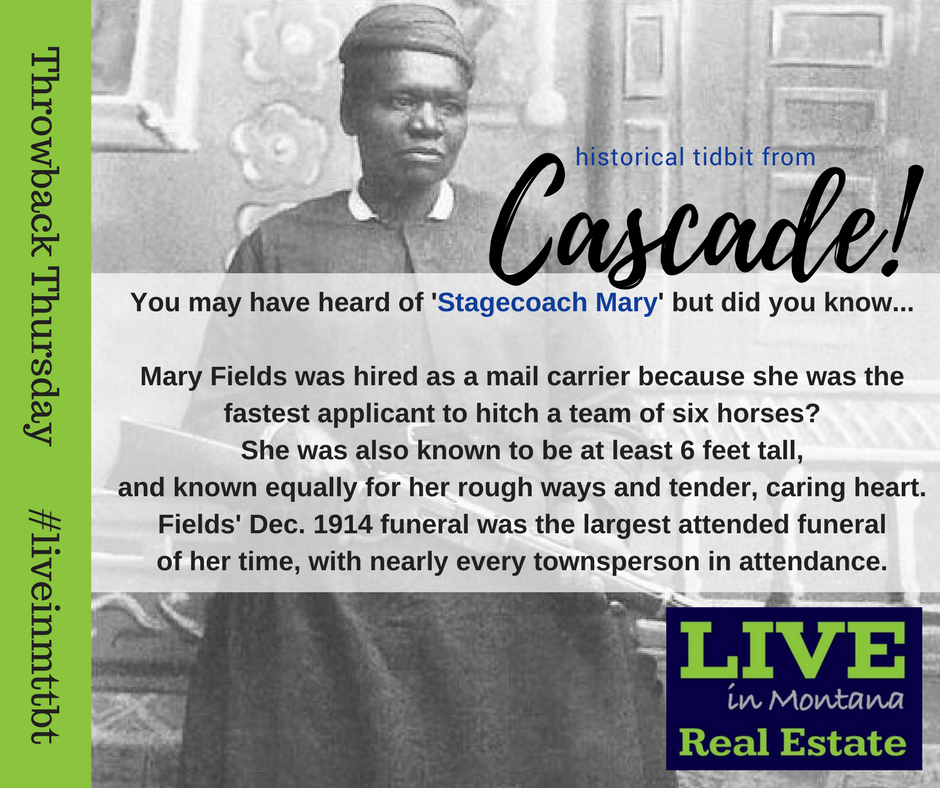 Fields was known for her physical ability as much as for her reliability. In fact, "She broke more noses than any other person in central Montana; so claims the Great Falls Examiner, the only newspaper available in Cascade at the time."
There is a good amount of information available about Fields and she is characterized in various films about the 'wild west'.
Historical websites cite that she died in 1914 in nearby Great Falls and is bured in Hillside Cemetery.
Begin your property search in Cascade, MT right here.
#liveinmttbt #craigmt #montanahistory #historyofmontana #mthistory #historytidbit