Did you know that the great flood of 1908 wiped out most of Craig, Montana?
In early June of 1908, a flood caused the destruction of Craig's railroad track and also in towns all around it.
The 25-foot flood wall knocked down the water tower that served the steam engines and rail service ceased for at least two weeks.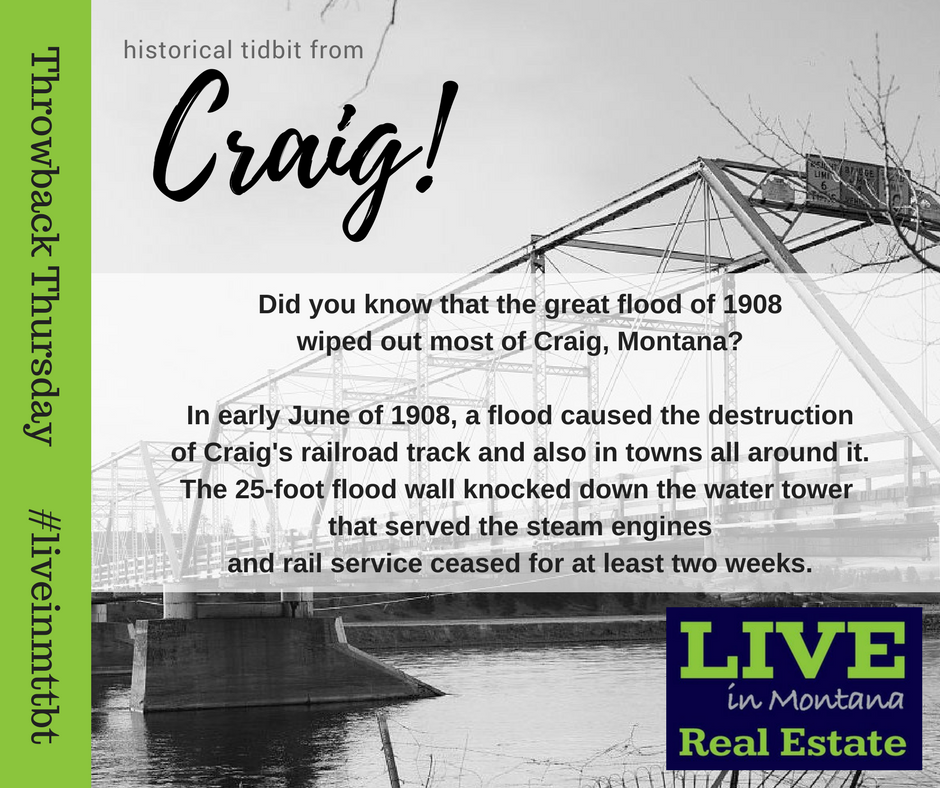 Craig, MT is now known for its' incredible Blue Ribbon fly fishing! And, though the town is small, there are opportunities to live on and near the Missouri River. Begin your property search in Craig, MT right here, right now.
The 1908 flood is generally regarded as the most damaging flood disaster of the 1900s in Montana.
#liveinmttbt #craigmt #montanahistory #historyofmontana #mthistory #historytidbit