Meet Brad Laue, REALTOR®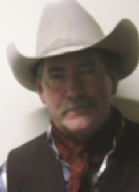 Brad is a "near-native" to Montana. The Air Force brought him to Montana over 35 years ago and he has called it home, since.
Brad brings an extensive background in remodeling and new construction, so he is a good resource for buyers looking to build or change a potential new purchase.
Brad hunts and fishes, so he truly knows which properties are the best for hunters and fishermen and women. He is a straight-shooter and will not advise that an area is good for hunting, if it is not.
Additionally, Brad has worked farms and ranches, so he recognizes good ground and good values.
Brad has a daughter who is earning a Doctorate Degree at the University of Montana, two talented sons who followed him into the construction field, a son who has won several Special Olympics gold medals and five "perfect" (just ask him) grand kids.
Brad works with buyers and sellers throughout Montana, including Augusta, Craig and the Canyon surrounding the Missouri River, Holter Lake, Great Falls, and Helena.
Contact Me
Brad Laue
406-899-9001
bl.dixie@yahoo.com