We work as a team and have different backgrounds and strengths that truly benefit both buyers and sellers. We are your trusted, dedicated and successful real estate professionals across the state Montana.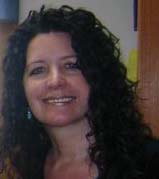 LYNN KENYON LAUE, Principal Broker
Realtor
MRP Military Relocation Professional
406-770-0013
lynn@lynnkenyon.com
Lynn Kenyon Laue is a descendant of a homesteading Montana family. She was educated at the University of Washington, where she was affiliated with the Phi Beta Kappa Honor Society. She has an extensive business and marketing background. Lynn has owned and sold her own successful businesses; helped grow an interstate auction and antique company as the Chief Operations Officer; and helped launch and served as Editor of a national shelter magazine.
This diverse background has helped her recognize the significance of both local and global marketing and in equal importance, building solid and sincere relationships with contacts.
Lynn has bought and sold real estate, for profit, her whole life. She became a career Realtor in response to what she saw as a need for aggressive, professional, and insightful agents in Montana.
She launched Live In Montana Real Estate to offer a brokerage where agents are supported to succeed, with abundant leads, fair compensation and without a rigid, big-city format/franchise-driven mentality that prevents agents from closing sales, for buyers AND sellers. It has worked!
Personally, Lynn has a daughter and son-in-law who are both officers in the Marine Corps, a son who earned his Masters Degree in Divinity, another daughter who is an attorney, a grandson destined to be president, another who will win the Heisman and a granddaughter who will be Miss America.

CHRISTOPHER YAMAMOTO, Realtor
406-229-5665
kjliveinmontana@gmail.com
Chris Yamamoto has 20 years experience in both sales and marketing to Fortune 500 corporations, as well as executive management in medium to large companies with an emphasis on technologies ranging from hardware, software, and enterprise-wide solutions including proprietary business processes and implementation specific to multiple industries. Those industries include aerospace, insurance, mortgage lenders, auto industries, pharmaceuticals, and a host of manufacturing companies.

Chris began in sales at Inacom Corp., a $3 billion company, ranking in top 10 sales nationwide. He was hired into a franchise Inacomp of Torrance as a Sales Manager and promoted to Vice President of Sales and Marketing. Under Chris's tenure sales increased from $25 million to $280 million in just 3 years. He then took an equity position and was promoted to an Executive Vice President. Clients included blanket contracts with the likes of Hughes Aircraft, Prudential, Countrywide, Toyota, Bechtel, Amgen, Honda, Healthnet, Mattel, and Southern California Gas, to name a few.

Chris managed approximately 320 employees as vice president. He developed a separate entity, OnDemand Resource, a technology base personnel agency to augment outsourcing and nationwide rollouts. He participated in the purchase of the building and subsequently structured the company for sale. He participated in the sale of the company back to InaCom, a publically held company.

Chris further took employment with Online Connecting Point a technology company in Irvine, Ca as VP. He was responsible for management of three branch offices and was brought on board to boost sales revenues, streamline business and structure for sale. Company was successfully sold to a major national Ingram Micro.

Chris earned Bachelor's degrees in marketing and finance from Lewis & Clark College in Portland, OR, and was an exchange student to the University of Edinburg, Scotland. He also attended the London School of Economics graduate studies program.

Chris is an outgoing avid fly fisherman and outdoor guy born and raised in the Rockies.
PHYLLIS BECHTOLD, Realtor
406-799-7222
buynsellwithphyllis@gmail.com
My devotion to real estate began with a mother and father who built houses for a living. Growing up on a farm with three older brothers instilled in me a passion and commitment to be outdoors as much as I can. If I'm not showing or listing real estate, you'll find me running, bicycling, hiking, kayaking or just enjoying the beauty of the prairie and mountains. I'm honest, dependable, and have the utmost integrity. My hobby is writing children's books. My latest is a birding guide for young children written for my love of wild bird feeding, and wanting children to know that nature is a part of who we are. We do not live alone on this earth. We are a part of a bigger place...nature. Call me for your real estate needs... I won't disappoint you.
BRAD LAUE, Realtor
MRP Military Relocation Professional
406-899-9001
bl.dixie@yahoo.com
Brad is a "near-native" to Montana. The Air Force brought him to Montana over 35 years ago and he has called it home, since.
Brad brings an extensive background in remodeling and new construction, so he is a good resource for buyers looking to build or change a potential new purchase.
Brad hunts and fishes, so he truly knows which properties are the best for hunters and fishermen and women. He is a straight-shooter and will not advise that an area is good for hunting, if it is not.
Additionally, Brad has worked farms and ranches, so he recognizes good ground and good values.
Brad has a daughter who is earning a Doctorate Degree at the University of Montana, two talented sons who followed him into the construction field, a son who has won several Special Olympics gold medals and five "perfect" (just ask him) grand kids.